Best Franchise for Food Retail Businesses
---
Retail franchising gives merchants and entrepreneurs the experience of owning a business without some of the risks and mistakes startups often make. By running an already established system of operations, your business is much more proven and secured. Not to mention not needing to invest much on advertisement and brand recognition, since those are already a given upon purchase of the franchise. You can also always count on support and advice from the franchisor and other franchisees to help you through.
As the global economy plunges into a recession never seen before since the Second World War, with skyrocketing rates of unemployment, it is no doubt that the Covid-19 pandemic has driven the world into an economic shock. Others may see this as the end of the world, but this is definitely seen otherwise by business aspirants. "2021 will probably be the best year in franchise sales in at least a decade. Maybe even in 20 to 30 years," Mark Siebert, CEO of the franchise consulting firm, iFranchise Group, declared. Low-interest rates and this significant number of unemployed workers are forecasted to fire up franchise sales this year to the highest seen in ages.
Why franchise? Well, it may not be so obvious, but the truth is nothing drives franchise sales wild like a good recession. A great deal of unemployed workers are out now venturing for their next career opportunities and are bound to hop into the franchise game in hopes of "being their own boss."
Food being one of the most durable franchise industries, remains as the largest and fastest growing industries in the franchise world. That is because food franchises know how to gain loyalty, and have mastered the art of  adapting to keep that loyalty resilient even in the midst of a global crisis. In this set-up, food franchisees survive—and, in some cases, even thrive. 
If you're still in doubt, this particular recession has affected the food industry pretty severely. The industry itself has lost 2.6 million jobs since the pandemic hit in February 2020. Hiring employees is one of the few things left for owners to do upon purchase of a franchise since operations, management systems and products are already provided for. It is safe to say that this pandemic flooded the market with a huge amount of experienced prospects and potential.
Keep in mind that before investing in a franchise opportunity, it's crucial to do your own careful research. Get to know the areas of costs and fees, size and growth, franchisee support, brand strength, and financial strength and stability. Go through the company's legal documents, consult with an attorney and an accountant, and talk to as many existing and former franchisees as you can about their experiences. Please note that fees and qualifications of the franchise may vary per region or country. 
If you are thinking about giving the food franchise business a shot this year, we have prepared for you a list of the most popular food franchises in 2021 that have made their name globally. 
McDonalds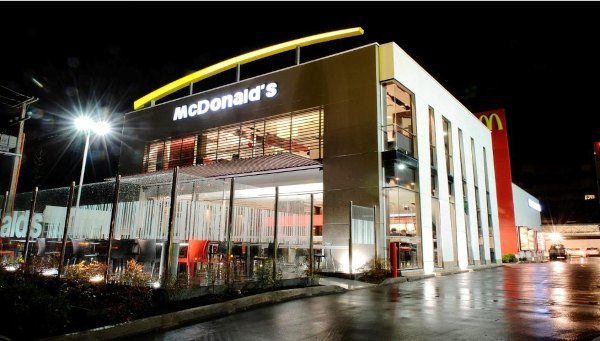 If you're looking for a safe bet, then it's hard to go wrong with McDonald's restaurant. With more than 80% of its restaurants worldwide owned and operated by franchisees, the famous golden arch has become a universal marketing symbol. Upon purchasing of the franchise, the company will provide training support and materials to help the business succeed, not to mention the ease of adapting an internationally-acclaimed and established marketing model. 
To purchase, they require an initial down payment of 40% of the total cost. The down payment must come from non-borrowed personal resources, which may include cash on hand, securities, bonds, and debentures; vested profit sharing (net of taxes), and business or real estate equity that is exclusive of your personal residence.
KFC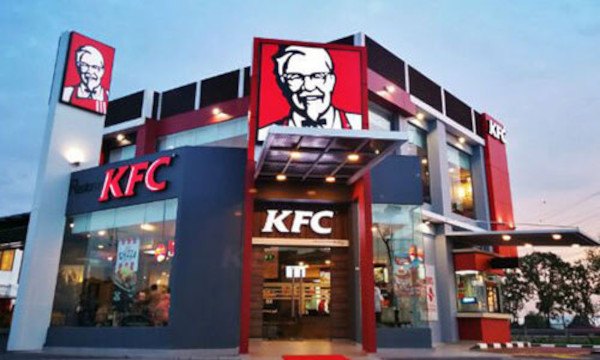 KFC, the world's largest fast food chicken brand has definitely made its name in the global scene with it's 'finger licking' variety of ways to cook chicken. Over time their menu has expanded to include wraps, salads, and sandwiches to pair up with their scrumptious side dishes of mashed potatoes, gravy, coleslaw and corn. Every day, more than 12 million customers are served at KFC's more than 15,000 restaurants around the world, in 109 countries.
The company will provide franchisees with all necessary equipment and guidance from building to opening and operating. They will give support in-store promotion and managing daily operations. In essence, the franchisee's role will mainly become investors and owners of the unit, while the company handles the full operations of the store.
Burger King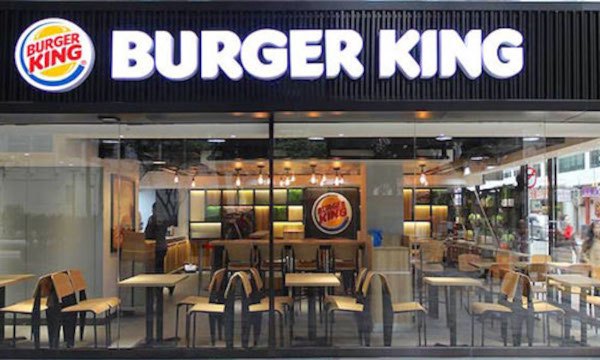 Burger King has become a household name as the giant in the burger fast food industry. Not only do they sell hamburgers, but also chicken, fries, onion rings, soft drinks, and desserts. You can find Burger King in over 75 countries with well over 12,000 locations worldwide. To maintain brand recognition, they have slogans like "Have it your way" and "It just tastes better."
Burger King franchise owners are required to have a net worth of $1,500,000, with $500,000 available in liquid assets. Contracts last for 20 years, and are renewable after that period. The company offers meetings, evaluations, a grand opening event, and a toll-free phone number to call for problems to its franchise owners.
7-Eleven

It is rare to find a country in the world today without the 7-Eleven convenience store. It's everywhere that the brand has become a household name all over the world. Unlike most franchise systems that require royalty payments based on a percentage of base sales, 7-Eleven shares gross profits with our franchise owners. Thanks to this system, 7‑Eleven's loyalty is linked to profitable sales rather than just sales. That's why the company goes beyond in helping franchisees increase sales by providing the tools and resources you can use to optimize your business' profitability.
7‑Eleven provides fully stocked stores along with an internal financing program that can provide up to 65% financing on the initial franchise fee. This kind of support is rare in the franchise industry. The company also purchases and installs equipment to the store such as signages, bakery cases, coffee machine, microwave, hot water dispenser, among many others.
Domino's Pizza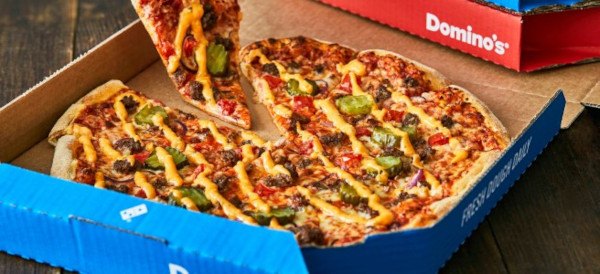 Currently, Domino's Pizza, one of the largest pizza chains in the world, is only granting single store franchises to applicants who have a record of being a successful manager or supervisor of a store for at least 12 months, and they are required to complete all training to operate the store before purchasing the franchise. Unlike other franchise businesses, franchisees of Domino's Pizza may operate the store only at a location approved by the franchisor and the franchisee or control person is required to always be present on-premises of the store devoting his/her full time as manager.
The term length for the initial franchise agreement is 10 years, and this can be renewed once the franchisee meets all the requirements in that duration.
Papa John's Pizza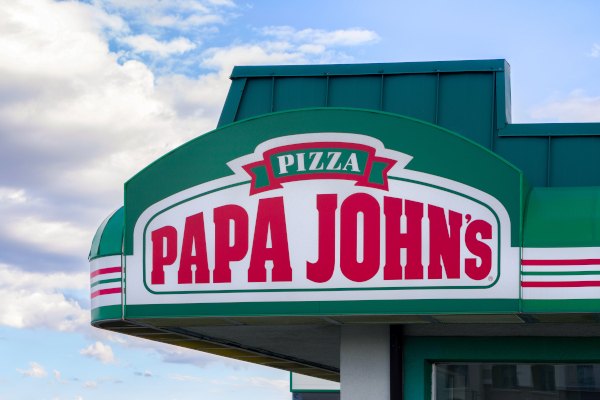 Papa John's Pizza is one of the largest pizza delivery and take-out chains in the world with more than 5,000 locations across over 45 countries. Their slogan is, "Better Ingredients, Better Pizza. Papa John's," taking pride of their use of high-quality ingredients. Most Papa John's stores offer delivery and take-out orders only, that's why most of the stores are located along or close to major roads and highways. Only a small group of these locations allow customers to eat-in. 
It has approximately 5,300 units in operation or development, about two thirds of which are based in the U.S. and around 86% of which are franchised locations. Systemwide, locations can  generate around $4 billion in revenue.
Taco Bell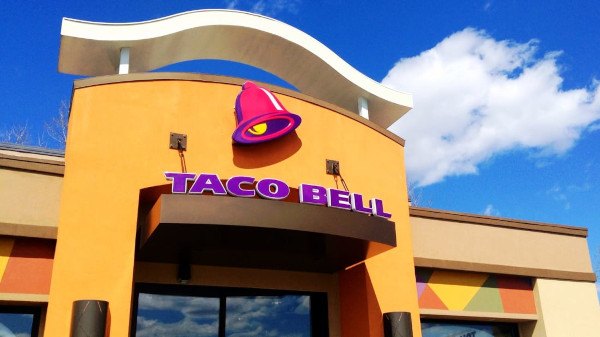 Taco Bell serves 42 million customers every week through 7,000 restaurants across the globe, approximately 90% of which are franchised. They have generated over $6 billion in revenue across franchised and corporate-owned restaurants worldwide.  This Mexican-inspired fast food dominated the world as it takes pride in its tacos and burritos served through a strategy of affordable prices, creative promotions and great social media presence. The chain's worldwide sales have eclipsed $10 billion.
To open their new Taco Bell franchise, franchisees invest anywhere from half a million to two and a half million dollars (depending on location, restaurant format, and other factors).
Pizza Hut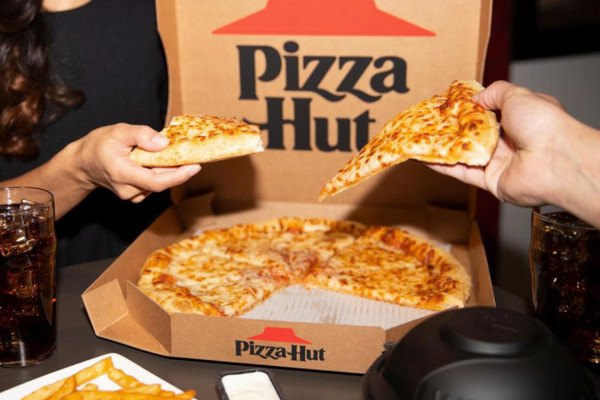 Pizza Hut is a giant in the pizza fast food industry. The brand has established quite a reputation for itself as loyal customers go back for their reliable quality and prices. The restaurant chain now has over 6,000 restaurants in the United States, plus another 5000-something abroad in nearly 100 other countries. For a fact, in the US alone, Pizza is the favorite dinner option with 93% of citizens having pizza at least one each month. 
Pizza Hut chooses franchisees with an irrefutable restaurant or retail management experience, and they must commit to an opening at least two locations and ideally aims to open at least five Pizza Huts stores. To purchase a franchise, interested buyers must have a net worth of at least $700,000, with at least half of that amount available in liquid assets.
Wendy's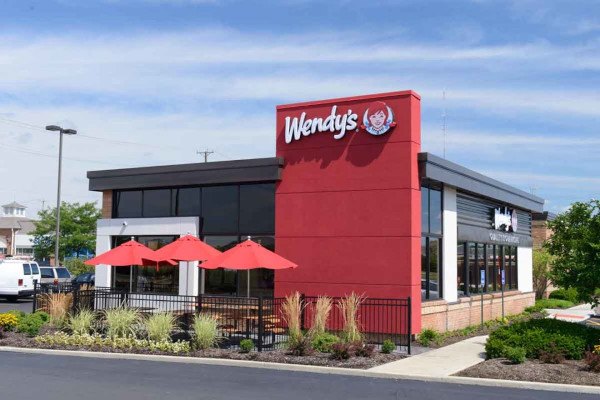 With an estimated number of 6,790 units worldwide, Wendy's offers a menu of prepared to order food, including hamburgers and chicken sandwiches. The franchisor is Quality Is Our Recipe, LLC and the intermediate corporate parent is Wendy's International, Inc. 
Interested purchasers must provide a comprehensive and detailed three to five year business plan which includes a skilled operator and management team that is devoted 100% to the development and operation of the restaurant. The owner and the management team must accomplish a four to six month training program conducted by Wendy's training personnel. The length of the initial franchise term is 20 years. If the franchisees are in good standing and comply with renewal conditions, the renewal term is for 10 years. 
Dunkin Donuts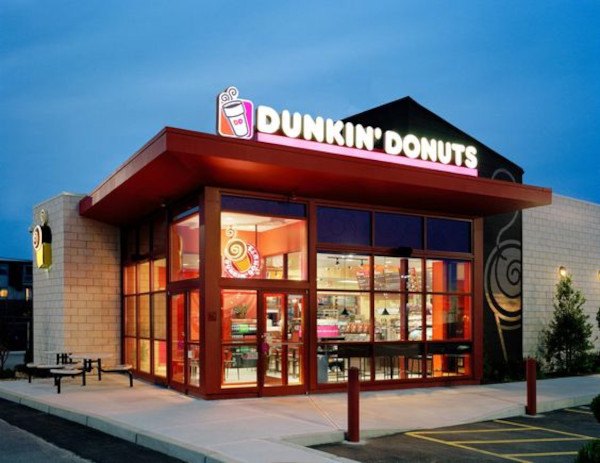 Dunkin' Donuts stores can be found in over 32 countries, and they serve 70 varieties of doughnuts, along with hot and cold coffee drinks, bagels, breakfast sandwiches and other baked goods. Today, Dunkin Donuts has over 12,000 franchise locations across the globe. Worldwide, Dunkin' serves approximately 3 million customers per day. In addition, the Dunkin Brands (which includes Baskin Robbins) has a 98% brand recognition among consumers. The franchisor also provides support to the franchisee with everything from site selection, to training, to marketing and management. Aside from this, they offer an advisory council, which provides feedback to franchisees to help them determine the best ways to optimize their business performance.