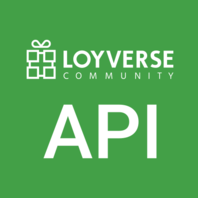 About This Club
Early Access for Customers & Partners
---
What's new in this club

Hi, Is it possible to ask for a feature request for the POS app? I would like the ability only allow a certain custom payment method to proceed if the ticket has a customer attached to it. Normal payments of cash/card can proceed without it. Thanks

HernandezBBQ joined the club

@Sulaiman567 I see. So your requirement is to be able to log in to other apps by using a Loyverse account, is it correct?

Hi @Yasuaki, we were going to use the Loyverse POS app for a tailors company. However some of the required features aren't available in the Loyverse app (That is for future discussion). So we wanted to create an application that provisdes those features using the Loyverse API. One of those features is for the owner and employees being able to access that application via Login/Registration. If your API can't provide with the necessary requirement of adding an employee, then we will try to find another way of implementing that feature

Hello @Sulaiman567 Thank you for your inquiry. Unfortunately, it is not possible to create an employee via API. May I know why you need to create employees from API?

Hi @Edward I would like to ask of how the new Employees are added if not with the API, surely you must know a thing or two when it comes to Managing employment with Loyverse.

Sulaiman567 joined the club

CoffeeffoC joined the club

Point_Solutions joined the club

Also getting the occasional double calling of the web hook too.

It came in, just a fair time after it was sent! Getting roughly a 45 mins delay from the receipt creation to webhook being fired...nothing on your status page though.

Hi, I've got a webhook setup for receipt.update, it works for 3 stores, but not for the 4th one? I don't think you can exclude stores and that it was a global hook?! Any idea what's going on? Cheers

Hello. Unfortunately, we don't have an update yet. But yes, Otter would be useful in this case.

Just to increase the chances of this functionality getting realised: Our club is situated in the Netherlands and here are many sport clubs that use a ticket like functionality, many times still on paper. Until 2 years ago we used also used paper. When studying the different POS systems many were discarded by us because of a lack of ticket functionality. So this is really an asset of your system and it may be worthwhile to invest a bit more into it. Please also see our other topics about open tickets that we have submitted or contributed to: https://loyverse.town/topic/5322-configuration-setting-to-mandatory-add-customer-to-open-ticket/ https://loyverse.town/topic/3047-last-modified-time-on-saved-open-tickets/ https://loyverse.town/topic/3936-created-date-instead-of-midified-date/

We are a table tennis club where the members will add items to their open tickets during the evening and at the end of the evening will pay the ticket. Unfortunately sometimes members forget to pay. This leaves our system with unpaid open tickets. Because some members come on a very irregular basis the next time they visit the club they might have completely forgotten about the open ticket. Because of this we would like to send an automated reminder by email to the person in question that they have an open ticket. We would like to use the Loyverse integration at make.com to get the list of open tickets and customer information of the ticket including the name and email address. We already have purchased Loyverse Integrations.

Johnclint joined the club

If there any plan to add Table/Room Reservation option in the system, plus able to handle Deposit taking and deduct during full settlement Thanks

Hello! I believe that there are programmers to hire that you can look for in the internet or maybe programming freelancers that you can hire as well out there. I think this would be the best approach or at the very least the closest thing to what you want.

Hello, are there any one was integrate Loyverse with Qoyod, and how can I find a technician or programmer who can provide us this service? Best Regards

Try azure function it seems better option than ADF, at least as first step

cryptocredit joined the club

following this question....

Hello koala! I can suggest a few that I can think of in terms of what you are looking to do. To start, you can go to our API documentation in this link at https://developer.loyverse.com/docs/#tag/Customers and check out the Customers Endpoint. And then from there, map this endpoint to your codebase, in order to get the payload or information of the customers' points from the API and code it to your LINE@ bot if it is possible.

Hello icenfries! You could use the Receipts endpoint from our API to be able to receive the daily sales made and happening to your application. For more information about this endpoint and a documentation of it and our API, you can check out this link provided: https://developer.loyverse.com/docs/#tag/Receipts. Another suggestion is that you can use the Shifts Endpoint as well to get the daily overall sales.

Hi, I saw that there were already other requests for new functions. So, I would like to add our needs: - we would like to create purchase orders via API - we would like to create transfer orders via API - we would like to refund a receipt via API (or via Loyverse Back Office) Are there plans to implement those functions and do you have timelines? In general, is there any document showing new API functions that are in development and will be available soon? Best regards, Manuela

How is the daily sales received through api.

Hello @Nicoodesand @Missdebs It should be possible to integrate GloriaFood through otter. May I know if you already submitted your information and get in contact with their salesperson?

Thank you @Yasuaki I've seen this post in context of creating tickets - I was thinking maybe there is some other way to read those already created by Loyverse. Mentioned post gives some idea how to print new orders (without Loyverse), however this ticket will never appear in Loyverse. Can you please confirm that the Otter app available in the marketplace can create and read open orders? What does it take to create a "Loyverse App"?

Hello @PeterB Unfortunately, it is not possible to access open tickets from API right now. This discussion may help you as well.