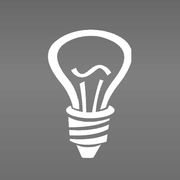 About This Club
The club for those who are seeking to become part of a journey to research, discover, verify, grow and build the next community, platform, and town of small business owners, experts, entrepreneurs, investors, and partners. Also for questions and answers about marketing. How to promote and advertise your business offline and online, which difficulties you encountered in your business. Specifics of marketing in various areas etc. You can also share your personal experiences.
---
Text
Power of synergy of online & offline, people & network
What's new in this club

When the COVID19 pandemic broke out nearly every aspect of life had experienced dramatic change, and and one of the biggest places this change made the most impact on is in the world of retail. The good news is, the drastic change in customers' shopping habits as they shift away from expensive lifestyles and costly products and commodities to cut down daily expenses, has shed light and brought more prominence to local, independent businesses. Consumers have emerged from the lengthy lockdown still wary of risk, reluctant to travel long distances, and encounter large crowds or risky safety measures. And many feel a sense of loyalty to local shops and are grateful that they're still serving the local community. People appreciate and value small businesses that have fought their way through to survive. More than ever before, support for independent small businesses has soared as they showed their value in their unique offering, first-rate shopping experience, and customer convenience. Here are some figures to back that up: People are starting to tip local business' workers more - According to a May CNBC.com story, 68% of people tipped more than they usually do between April 9 to April 14 of 2020. Consumers prefer local market shopping for daily produce over groceries and supermarkets – Beginning in April, small-scale food producers began to see an uptick in sales, according to Reuters. With restaurants closed and some consumers too nervous to wade the tight grocery store aisles, people began to shop locally for produce. Boost sales in online platforms – Savvy small businesses that invested in online shopping sites pre-COVID-19 are reaping their rewards now. The U.S. Chamber of Commerce cites Gary's Wine and Marketplace, a small four-shop chain, and their mobile app, which has exceeded expectations during this time. Before the pandemic, it had 2,000 users. By the second week of April, 15,000 people were using it—a 750% increase. Shoppers don't want to see their favorite local businesses fail, so they intentionally support them – And that's true now more than ever. The National Retail Federation reports that 49% of consumers "have made a purchase specifically to support local small businesses during the pandemic." Read our blog on #ShopLocal to find out how small businesses can take advantage of this growing consciousness among consumers to support local business.

A good inventory management software should have the following capabilities: Keep track of your inventory in real-time Help you forecast demand based on your sales Notifies you when there is a shortage of product and production Advises you should there be excess stock or too many raw materials Allow for easy inventory analysis on any device (monitor, phone, tablet, etc. Able to seamlessly integrate with your retail point-of-sale system and other business tools. Offer quick and painless bar code scanning to speed up the check-out process and intake of data to the system Allows for multilocation management, tracking inventory across several locations (warehouses, stockrooms, etc.) Allows working through different sales channels (e-commerce, physical stores, online marketplace, etc.) Good inventory management can help you track your inventory in real-time to hasten the process. With this, you can be sure that you have the right products in the right quantity on hand and avoid products being out of stock and money went to waste due to excess stock. You can also ensure your products are sold in time to avoid spoilage, obsolescence, or spending too much money on a stock that's taking up space in a warehouse or stockroom. Good inventory management software can help you reduce costs, save you and your employees' time, improve cash flow, and boost your overall business performance. Here are the best inventory management software for small businesses:

These are some business tycoons who started with nothing and climbed their way to dizzying heights of success: Howard Schultz of Starbucks Ralph Lauren of POLO Do Won Chang of Forever 21 Steve Jobs and Steve Wozniak of Apple Sophia Amoruso of Nasty Gal Daymond John of FUBU Sam Walton of Walmart Kevin Plank of Under Armour Sara Blakely of Spanx Richard Branson of Virgin Atlantic Read their stories at:

With thousands of software programs available in the market today, it can be overwhelming to choose which one best suits your business. This is why Software review sites plan an important role in your selection process. Statistics show that previous buyers' product/service experience influences 90% of the new buyers' choice. Buyers want to get an authentic perspective from those who already are using the product rather than considering only the product's presentation which is by the company. Here are the best software review sites for small and medium businesses you can explore and look through to help you decide which programs befits your business style, needs and objectives. 1.G2 Crowd is currently the world's leading business solution review platform with over 1,000,000 reviews and over 4 million visitors. 2. With more than one million verified reviews with pros and cons of the product/services published to the site, Capterra became one of the world's most popular review providers. 3. Software Advice had grown into a site that connected more than 600 000 companies with software vendors. 4. Besides the information regarding SaaS products, their features, prices, and reviews, GetApp proposes a handy app finder questionnaire. 5. FinancesOnline is a free platform that supports users to find B2B and SaaS solutions by providing reviews, comparing any other alternative software, and, most importantly, experts giving reports. Check details in my article:

One of the ways entrepreneurs and business owners need to improve their skills and knowledge in running a business to succeed is through learning from notable sources. What could be a more convenient way than having access to online educational resources? Here are some of our recommendations: Udemy, Inc. is an American education resource for professional adults and learners. The platform has more than 130,000 courses and enrolls more than 35 million students and 57,000 instructors teaching courses in over 65 languages. The edX is a primary source of free courses from leading universities, including Harvard, Stanford, MIT, University of Pennsylvania, and others Alison is an online education platform that mostly concentrates on workplace-based skills. More:

For years banks took the role of providing loans for businesses, but nowadays, many other online platforms can offer loans to businesses. Here are some of the most popular ones: Accion is an international nonprofit dedicated to serving entrepreneurs, business owners, and communities. Founded as a community development initiative serving the poor in Venezuela, Accion is known as a pioneer in microfinance and fintech impact investing. Kiva is a nonprofit organization and collects money through crowdfunding loans. On Deck is a global online small business lending company from the United States. Enova is a USA based provider of online financial services to non-prime consumers and small businesses. Lidya is a USA holding financial institution that provides credit and finance access across a frontier and emerging markets. See more in my article:

Modern retail is working to create a positive emotional atmosphere in stores. A good atmosphere will cause immediate sales growth and generally increase customers' loyalty in the long term. The high loyalty level of customers leads to increased sales in the long term. Below are some practical tips that can help to create an emotional atmosphere in the store. Properly designed sales area: how it is arranged, the width of the aisles, the shelves' height, whether there are gaps in the shelves, and whether it is convenient to view and to take the goods. Lighting: It creates the necessary emotional atmosphere and the motivation to buy, encourages to buy certain types of goods, as well as creates or destroys any price perception. Promotions: The buyer's impression of the products is first determined through their vision. Therefore beauty in the presentation of the store and goods can trigger an impulse to buy. Design and communication: should display the brand's idea, and emphasizes the store's concept. Aroma marketing: Smells evoke associations and act on taste buds Service: friendly customer service always does the trick Check my article:

I am an owner of a start-up shop and would like to know if there are any sources or materials available online for small to medium business owners to learn from. I think it is important to get ideas and knowledge on how to run my business from credible sources. I would very much appreciate some suggestions/ recommendations.

Next platforms-organizations, that would be more successful then Alibaba and Amazon, wil be developed by small business owners, their shoppers, experts, investors, supporters, influencers together. Such platform-organizations, will be not only online platforms, but will have as well their strong offline part - in a way of strong real offline towns (microcities), with their strong offline ecosystem & communities, integrated with online business models and online communities. Such next platform - organization - town (microcity), will be able to become a hybrid of multiple business models in addition to hybrid of Alibaba, Amazon, Facebook, Linkedin, Disney, etc. The next platforms - organizations - chain of towns (microcities) will form the basis of sustainable development of hundreds and thousands of generations of its founding people.

What SME communities and platforms, are doing especially good in crisis? And what are they missing? And what they are doing not good? What are their limitation and opportunities?

Digital marketing is the kind of marketing which is implemented through the internet. This is the same as online marketing. Nowadays, this is the most effective way to advertise your product. There are several channels of digital marketing, such as websites, email, social media, mobile apps, etc. Digital marketing perks The main perks of digital marketing over traditional marketing (such as television or offline advertisement, text messaging, etc.) is the clear statistic and understanding of which channel works better and is the most effective. It also has a high penetration rate than traditional marketing because digital media is present anywhere where there is an internet. Digital marketing is very closely linked to inbound marketing, search engine optimization (SEO), contextual advertising (PPC), and online video marketing (Youtube marketing).

You can try the traditional interview method. During an interview, it's most important to ask questions which aim to draw out the sincerity from interviewees, such as "How would your previous boss describe you?", or "Where do you see yourself in 5, 10, 20 years?". Not everyone is willing to dive straight into the deeper topics, so you may want to warm up with a few simpler topics like "What are your hobbies?" or "Describe your high-school life". You might find the best staff through your circle of friends, and for others you may have to advertise in even the most obscure places, starting your relationship from nothing. Questions may be answered more truthfully after developing a personal relationship with potential staff first. We've developed a sample list of useful interview questions categorized into groups to find an employees' past, present and future ideas and results. With that in mind, there are many other methods which you'll need to implement to get more in touch with employees. For example, you could personally take them out for a coffee, or to other social events... or maybe it's wiser and to ask other trusted employees to spend time with them? Before hiring employees, you may choose to offer them a trial period to verify if they truly practice what they preached during the interview. Observe practical skills, i.e. as a barista, or check how smooth they are with the lastest tech or their people skills when they're amongst customers. It can be official and unofficial, with an everpresent balance.

SHEvolution it is a mix of two words: she and revolution. Nowadays in the world, a trend has been emerging, where businesswomen are leading revolution because business leadership has always been dominated by male figures. Why is it happening? I'll mention some interesting facts: 60% of university graduates are women; women own 30% of businesses in the USA; women are twice as more likely to start businesses than male; women perform 66% of the work in the world. Shevolution comes up not only in western countries but also in the middle and far east countries as well. For better or for worse, this is a fact. We are on the brink of a new era. The women's era has come.

Interesting question. I think you're interested to know how many employees work at Microsoft? But at the present time, Bill Gates does not have many employees because, since 2008, he resigned as the Head of Microsoft, one of the largest software company during the 90's and even now. At the time of his tenure as the Head of Microsoft, the company employed over 128,000 people worldwide. At the moment, this number decreased by several thousand. In addition, Bill Gates and his wife Melinda are founding members of The Bill & Melinda Gates Foundation and employ about several hundreds of people.

What is digital marketing?

Employee performance management appeared in the 1960's, and it is used to determine an employee's performance. It has been an indicator and source of employee's wage and financial rewards determination. It has replaced various employee appraisal approaches which has been less effective. For employees who could be motivated by financial rewards, the performance management of the 60's has been effective and worked well. But from the 80's, such system was becoming increasingly less effective because many employees' motivation was becoming increasingly dependent on developing their skills and knowledge. Performance management nowadays Modern performance management system is used in companies for ensuring that the employees' activities and outcomes are in line with the company's vision and goals. It helps an employee to understand the company's expectations. How to achieve effective performance management Connect individual employee's goals with the company's goals, mission, and plan. Set clear performance objectives and expectations to employees, and use appraisal of results, actions, and behavior. Discuss the company's development strategy and plans with your employees to inspire them. Regularly hold meetings and workshops for your staff throughout all performance cycle, where you coach and instruct them. Create a culture of openness. Allow your employees to openly share and report. Receive the employees' feedbacks and their own assessment of what is happening in the company.

Content marketing defined as a strategic marketing approach focused on creating and distributing valuable, relevant, and consistent content to attract and retain a clearly-defined audience and, ultimately, to drive profitable customer action. The primary goal of content marketing is providing your readers and leads with quality information. To keep your content fresh and maintain readership, it's important to publish frequently and consistently.

If you explain on your finger, then you sell a certain product. Your page literally begs the visitor: well, buy-and-and-and-and-you! Content marketing technologies are radically different from this. We take your goods and competitors' goods, we do a review on the topic "Why is your product better"? We give the consumer his own choice - which goods to choose, and this choice should be in your favor. After all, your product, really, the best in the market? And most importantly: there should be many such reviews. More precisely - very much. More precisely, very, very much.

Bill Gates net worth in 2018 is about $94 billion. In 1999, at peak time, his net worth was about $100 billion and Bill Gates has been the richest man in the world. At this moment he is second only to Jeff Bezos richest person in the world. Jeff Bezos net worth in 2018 is $135 billion.