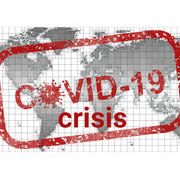 About This Club
The club is created for retail small business owners to discuss what retail segments and business models are resistant in COVID-19 pandemic time. A lot of small businesses forced to close on quarantine. Only a few in retail were allowed to work officially. Let's learn together what we can do, and how to improve our business model does not appear again in a situation to be forced to close store operations on quarantine in the future.
---
Text
Let's share, cooperate, innovate or die.
What's new in this club

As the economy reopens with the vaccines being rolled out, it is the best time for small businesses to think about how to boost their business performance. Of course, you can only get ahead in the competition if you come with a great marketing strategy, use your time and resources wisely and keep your loyal customers coming back for more. An effective way to achieve all these points is to take advantage of technology and automations. Technology and automated business tools will not only save you time, money and resources by minimizing redundancy and errors, but it will also make your business performance more efficient. Here are 9 tips that will help you change the way you run your business. 1. Learn from your customers- Customer feedback is key 2. Prioritize customer support and help center- Put the customers first. Make customer service your top priority, and you'll see recurring engagements to your brand. 3. Stay focused on your niche- a common mistake of small businesses. Do not tap into several markets at once and stay committed to your niche 4. Keep your customer happy- excellent customer experience at all times 5. Be time-efficient- time is your most valuable asset. You must use it efficiently, and to help you do this, you have to take advantage of technology and automation. With technology and automated business tools, you can make the most out of your day and reinforce the way you run your business. 6. Use different channels and platforms to reach your customers- To make sure you build brand awareness and offer more options to cater to your customers' needs to purchase your products, start developing an omnichannel strategy. 7. Don't fear competitors- Have confidence. 8. Boost online promotion and online marketing strategies- Today, the best way to make your business be known is to take advantage of the internet. 9. Take data seriously- Use data analytics to your ultimate advantage. The most successful business owners do not just rely on gut feelings and fleeting emotions to make important business decisions. Check out the new blog here for more details:

The Point of Sale (POS) refers to the particular area in your store where customers pay for their purchases. The term is most often used to describe systems that keep tabs on financial transactions. Your POS could either be a cash register or a program integrated into your computer system that records and keeps track of the data that involves a business transaction to sell goods or services. This system is beneficial to manage retail stores as it is the most reliable tool for a store owner to manage and evaluate the overall business performance. POS varies in types and some offer simple features that can be seamlessly integrated on any PC or online-based system. At the same time, some offer a fully integrated system with mobile capabilities. Read the full blog here:

Yes, retail apocalypse is real and it is currently happening around the world. Between 2010 and 2013, mall visits decreased by 50%, and the trend continued until the present. Even more, when pandemic struck in 2020, driving all physical retail stores shut. This occurrence has been happening in Southeast Asia for several years, but very few realize that this is the retail apocalypse. Retail apocalypse is an event where retail stores and retail business all over the world have shut due to changes in consumer behavior. Other cause and factors that drive retail apocalypse are the following: Rapid Growth in E-commerce Too many malls Poor retail management To learn more about the retail apocalypse and how cope with it, read this blog:

Basically how affiliate marketing works is you tap into a network of affiliates to promote your products on their site. The affiliates are then paid a commission based on the amount of traffic, conversions, leads or sales generated by the promotion. By partnering with affiliates, which mostly consists of influencers, bloggers, paid search focused microsites, email lists and large media websites to help you promote your business. Since these are all done digitally, you can save yourself all the struggle dealing with the grueling monotony and daze of traditional marketing which involves physical interactions and passing of physical materials by letting other networks spread the word about your business for you online. It is a popular tactic to drive sales and generate significant online revenue. Here are a few of the advantages: Cost-saving Better understanding of the company products and customer needs Efficient marketing to cater to a fast digital market Total and customizable control of marketing materials Some disadvantages may be: Payment and commissions to your affiliates has to be done promptly and meticulously Reporting, which consists of data may take up some of your time Policing the program may take up some time for your affiliates to work effectively with your business Recruitment of affiliates may also be a grueling task if you do not know the right network or platform to tap Here are some blogs to walk you through a better understanding of affiliate marketing:

Affiliate marketing program: how it works, and what are the advantages and disadvantages?

There are several QR code payment providers in the market today. However, not so many have come close to the global success of China's Alipay and WeChat. Here, we compiled a list of some of the most popular and most reliable QR code payment providers that you can use for your business. View the full list here:

Our business is considering accepting QR codes as a mode of payment. What are your recommendations?

Now that the whole world has adjusted to the New Normal, observing social distancing measures, more and more businesses have started accepting payments using QR codes. QR codes are known for efficient marketing and information sharing, but it is also a popular way for people to make mobile payments, especially since the Covid-19 pandemic started. QR codes rose up to popularity as an excellent way for merchants to accept payments without the use of a card machines or other complex hardware and setup. Advantages: It stores a large volume of data. It can be scanned from a screen, not just paper. It can be read even if part of the code is damaged. Contactless payment Top-grade security Extremely easy set up. Almost all smartphones today can scan QR codes directly from the main camera app, as long as it is using the latest Iphone iOS or Android software. You simply point the camera towards the QR code, which will instantly recognize it and click on the notification to a link to finish the transaction. Certain banking and payment apps can also process a QR code for payment processing or bank transfers. Link to article:

The COVID-19 pandemic has definitely accelerated the transition to online payment systems from the traditional physical cash-based payment. Partly for the convenience and ease, and partly to observe social distancing. Regardless of the reason, online payments are a growing trend in the business world and are only going to continue to rise in the next years to come. Online payment systems are third party payment providers that help businesses receive payments from their customers on the e-commerce website or online service platform. This is done via a user-made account, email address or credit card. How does it work? Your business will have to pay a fee to the third-party payment company, usually something like a few cents per the transaction in addition to some percentage of the total invoice, depending on the provider of your choice. There are also annual or monthly subscriptions. To find out about the best online payment providers for your business, you can read my blog:

Tingli1150 joined the club

When the pandemic struck, businesses started to be more flexible and transition their physical shops to online store. What are other benefits of digitally savvy retailers?

The number of customers who prefer picking up their groceries online instead of sifting through files at an actual grocery store has skyrocketed since the start of the pandemic in 2020. At the height of the pandemic, online grocery sales increased as much as fivefold to between 10% to 15% of total grocery sales. There has been a significant surge of app downloads and new sign-ups of grocers and delivery services encouraging more and more customers to utilize the digital platform to purchase their daily necessities online. Customers now have the familiarity to keep up the habit and these numbers may continue to rise as the pandemic continues. This is why more and more retailers have hopped into the trend and have started to showcase their products and services online. With the help of platforms such as e-commerce websites and online marketplaces, and the right business intelligence tools, digitally savvy retailers are definitely thriving this 2021. To see the full difference of online marketplaces and e-commerce, you can check out this article: Online marketplaces- an online platform that allows third-party sellers to operate, market and sell their products on their website. Sellers of different products, brands and categories gather here to run, promote and sell while only paying a minimal fee for operations on the platform, making this an exciting carnival for both sellers and buyers. Setting up your shop in a marketplace will just take you a day or less. In this platform, as everything remains ready on the site, all you have to do as the seller is register, list, and sell without spending much time and breaking the bank. With an online marketplace, you do not have all of the extra costs in order to run a website, but you also do not have complete control over your online shop platform. Here, you cannot customize modules or tailor forms specifically for your business. Attracting traffic and appealing to a bigger number of audience to your shop in an online marketplace is a walk in the park only because of the site's wide array of choices when it comes to shops, products, services offered in different categories. If you have opened an online shop on a marketplace, the site itself has your back in terms of your marketing efforts by attracting, supporting and engaging leads on the site. When it comes to competition, it is no doubt that online marketplaces have a more aggressive business environment given the fact that your online shop will be just one among hundreds of other shops on the platform, most probably selling if not similar, the same products and services like yours. As discussed above, most marketplaces charge merchants for a commission or referral fee, usually ranging between 5-15%. There are some that charge a minimal fee for the listing and some that charge for membership to the site. They may usually vary from low to no-cost at all upon set up, depending on the marketplace of your choice. E-commerce websites- e-commerce websites are either a single brand or multi-brand store where a particular brand promotes and sells its own products on its website. Unlike the online marketplace, the inventory is owned, and operations are run by only the website owner. In addition, the website owner also charges their customers and accounts for the taxes. To summarize, an e-commerce website is also referred to as the single-vendor website, where only one store owner operates for selling goods. You set up the entire site yourself. Complete control over your preferred layout, graphics, images, videos, coding, and content. Challenge in attracting traffic since owners have to run their own promotions and ads. Limited and specific target audience and brand customers. No competition once the target audience enters the site. Require a bigger initial investment to create the site and more money to maintain it. Seller, who is also the owner of the site, pays for hosting/maintaining the site online. Social media marketing is a powerful way for businesses of all to reach a wide range of prospects and customers. A lot of customers nowadays learn about and interact with brands through social media, and it is greatly advisable nowadays to communicate and promote your grovery store directly with your audience through social platforms like Facebook, Twitter, Instagram, and Pinterest. Great marketing on social media can bring remarkable success to businesses, creating loyal brand advocates and even driving leads on SEOs and sales.

When the pandemic broke out in 2020 a significant number of businesses shut down for good and survival have become retailers' main priority. 2021 is the year that will allow retailers more time to focus again on innovation to be more flexible and adapt to the New Normal. Fortunately, new tools emerged in the midst of the pandemic as retailers aim to address socially distant challenges and circumstances. Trend of e-commerce and online marketplaces: These two platforms have dominated the commerce industry as more and more people have shifted to online shopping to generally avoid public places and practice social distancing The use of point of sales and other business intelligence (BI) tools to optimize business performance: Several tools have emerged in the market that helps business owners and managers facilitate and run their businesses Marketing and Promotion: Now that businesses have shifted to online or digital more and more people have also made use of social media and websites as main platforms for their marketing and promotion. Visuals, graphics, videos and influencers are used as methods to advertise their products and services to reach a range of audience. Demand for Grocery Retailers to go online: Since people now go online not only to shop for rare finds or luxury items but to also pick up daily necessities and commodities, there is a high demand for grocery stores to put up their shops online and facilitate online ordering and delivery. Ethical and Values-Based Brands on the Rise: 92% of Millennial consumers are more likely to buy products from ethical companies. These are brands that not only how their products benefit customers, but also how they benefit socially responsible or environmental causes. Same-Day (or Faster) Delivery: At par with the rise of the trend of online shopping, are customers who expect their purchased goods to reach them faster or even on the same day as their purchase. Increased Focus on Personal Health and Self-Care: With the global pandemic, more and more customers have increased their health awareness and consciousness- hauling vitamins, food supplements and even work-out tools and equipment among many others.

As cities remain under lockdowns, nonessential businesses continue to stay shut and folks are generally avoiding public places. Limiting shopping for all but necessary essentials is one in all the many significant changes people have learned to adapt to living in the New Normal. In this regard, more and more businesses have made the effort to adapt to this changing needs by going online or digital. The simplest way to explain the difference between an e-commerce website and an online marketplace is that an e-commerce website is similar to a stand-alone shop while an online marketplace is like your local market or mall with a wide variety of shops, only made digital. A great advantage of having your own e-commerce site is that you have complete control over your preferred layout, graphics, images, videos, coding, and content. With your own site, you can choose the keywords essential to your business that will help enhance search engines. You can also customize the layout of your products and commodities for lead generation and conversions. If your business or brand has already made its name in the industry and you don't want to share your proceeds with other brands in the marketplace, then getting an e-commerce website should be perfect for you! In your own site, you can customize layout, designs, modules, forms, and solutions specifically to meet your brand needs. With an online marketplace, although it is less expensive compared to running a website, you also have limited control over your online shop platform. Here, you cannot customize modules or tailor forms specifically for your business. Not to mention, the competition you'll have to deal with to stand out among hundreds of other products or brands in the platform. Therefore, with less cost for operation and maintenance, the online marketplace is more ideal for someone who is just starting out with business on an online platform and would just like to test the waters. If you want more information on the differences of e-commerce and online marketplaces, please read my article with the link below.

I heard that there is higher demand for groceries to be turned into online businesses during the pandemic, since there is limited access to physical stores because of the lockdowns. What is a good place to start? I manage a grocery retail store.

I am a retail store owner of basic good and commodities. I would like to know if there are trends or new ways businesses use to cope up during this time of crisis.

In the crisis time online business become more popular. What is the difference between the E-commerce and markatplace way of starting business?

Carlos007 joined the club

Christine joined the club

In India rules are different in every place each state and zones are classified as Containment, Cluster, RED, Orange, Green where the color represents the intensity. Every zone has its own governing rules but few things which are common are the essential commodity stores(Retail), Vegetable markets can be opened for a period of 3 hours. Medical and drug stores, Hospitals can open daily for full time, and alcohol selling stores are now permitted. In containment and clusters none of the stores or service providers are allowed to open only government executives can reach out to houses and gather the required to the people. One new development in every store is that they have adopted to online presence and started delivering goods and services to door step.

Hi, I'm Tarun from India I've a retail store During this lock down we are providing essential commodities to our customers what we have observed is that there is an increase in the digital payment when compared to the cash payment it would be better if loyvrse could integrate any one of the Indian payment platform which a lot of local POS providers are doing to reduce the chances of getting infected via currency notes. And could provide a solution via loyverse like sms marketing or mail marketing to maintain contact with the customers and to provide regular updates.

What we can improve in our small business to survive during COVID-19 2020 crisis?

Please share about the format of retail businesses you know are working during the quarantine. And including the ones who have adapted to it by making changes. And those who are preparing to adopt and re-open soon. As far as I know, and research - that convenience stores (such as mini-markets) are allowed to work in most countries. Those who are selling food, vegetables, and necessary products. Also, some cafes and restaurants are allowed to work through deliveries. Some cafes and restaurants have started their business model into hybrid format: starting selling fruits, vegetables, fresh meat and fish, and sets for salads, etc. to help people cook at home fast.