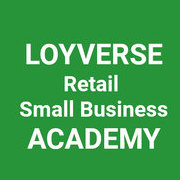 About This Club
The club for those who are learning and growing through sharing and helping others to succeed in the retail small business.
---
What's new in this club

HernandezBBQ joined the club

Point_Solutions joined the club

MANICALAND joined the club

Here are tips on making the checkout process a little quicker so you can capture a lot more sales. 1. Set Up An Organized Purchasing Process You have to make sure that every stock in your inventory is registered and categorized well in your POS system. 2. Use POS integrated payments. When you integrate your point of sale system with your payment processing system, you eliminate the need to manually key in the transaction data at check out. 3. Offer various forms of payment and checkout preferences. Today, there are so many ways for customers to pay for their purchases. 4. Email receipts Customers don't have to wait for the receipt to print out or fumble for a place to put it once you hand it to them. 5. Optimize your staff schedules. Optimize your staff's schedules based on that and assign more shifts during the rush periods. 6. Train your staff well. Retailers should train staff to keep this process fast and more convenient for customers 7. Consider your internet connection. If your card processing terminal gets stuck loading during checkout, you might want to consider upgrading your connection. New blog:

Here are some tips and tricks to drive sales in retail 1. Offer Consumers' Daily Necessities and Essentials Consumers will always patronize the shop that has all the essential commodities that they use daily. 2. Sell What is Hot and Trending To stand out in an increasingly competitive market, as a retail owner, you need to know what is hot and trending on the market. 3. Retail Display and Visual Merchandising Retail displays and visual merchandising are — and will always be — essential in grabbing attention and boosting sales. Here are a few tips to master visual merchandising in your store 4. Make it Easy to Move Around Make sure the spaces between the aisles are wide enough for them to walk through with ease with their baskets or shopping carts. Make it more convenient for them to navigate your store with properly labeled aisles, so your goods are easily accessible. 5. Know the Occasion and Celebrate! Update your retail calendar from time to time and make sure that your visual merchandising is in line with relevant shopping events and seasons. 6. Have a space for kids and stools/ seats When you own a big retail grocery store, where moms usually do most of the grocery shopping, it would be nice if you can have a small designated area for the kids. 7. Excellent Customer Service You can have the most attractive displays, the best products with the most affordable prices, but nobody would want to step foot in a store with grumpy staff. 8. Appeal to Your Customers' Values Shoppers are much more likely to purchase from brands that share the same values. 9. Markdown Prices and Instill a Sense of Urgency Limited-time offers or scarcity promotions urges people to take action.

hiddengemsthrift joined the club

Not just today but we are sure that the nano business model will be more popular in the coming years. Why? Simply because people, in general, will start to realize that when it comes to the quality of our life, happiness and quality time with our loved ones are never going to replace the money. As people start to realize what truly matters most in life, soon enough, the general working time will decrease. This is what gives nano businesses a full advantage over other business models. Nano businesses are run by less than 3 people and can be kickstarted with very minimal capital. It is extremely flexible and allow you to have more time outside running your business. Of course, this is made possible with automation and business tools. Again, automation is not something only used by big industry players but it is meant to be taken advantage of by all businesses regardless of size. That means fewer working hours with the same profit, more quality time spent, and hopefully, better inspirations to gain better business ideas. Read more about nano business on our blog:

Managing your inventory can be one of the most painstaking tasks if you don't have the right tools and resources to help you. Thankfully, there are Inventory Management software out there that can help you streamline and automate the process of keeping track of your inventory. With an inventory management software, managing your inventory is more effective as it is automated to reduce errors and task redundancy. With this, your businesses can reduce the costs of carrying excess inventory while maximizing their sales as it helps you track your inventory in real-time. With inventory management software, you can be sure that you have the right products in the right quantity on hand and avoid products being out of stock and money went to waste due to excess stock. You can also ensure your products are sold in time to avoid spoilage, obsolescence, or spending too much money on a stock that's taking up space in a warehouse or stockroom. Good inventory management software can help you reduce costs, save you and your employees' time, improve cash flow, and boost your overall business performance. Check out this blog to find out the best inventory management software perfect for small to medium businesses.

Having an efficient Point of Sale system can go a long way, so you can rest assured that all your operations are centralized and work simultaneously. Retailers that invest the time and resources to administer such a system will reap the benefits. Here are some of the key features you should look for in a quality POS system for your retail store: Sales Process Sales Data Inventory Management Customer Relationship and Experience Loyalty Programs Employee Management Reporting Integrations Multi-store Inventory Management Full blog here:

There is no easy solution to the challenges faced by the retail world; however, understanding consumer behavior is a great place to start. It is best to have a good insight into consumer, retailer, and marketing trends to cope up with the changing times. Once you understand changing consumer behavior, it will be easier for you to adapt better in order to provide the customer service that will keep your business thriving. The secret is to adapt and stay competitive with the help of technology. Intelligent business owners utilize inventory management systems, POS, and other functional business tools to improve items management in their warehouses and stores and optimize the overall customer experience. It is also best to utilize both the online and offline platforms for your shop. You may keep your brick-and-mortar store up and running while having an extension in an e-commerce site or marketplace offering your products and services. This way you can have several platforms for customers to continue to reach your brand at their convenience. Read more here:

Great question! Since affiliate marketing program is becoming more and more nowadays, there are just so many affiliate marketing softwares to choose from! It all comes down to a basic understanding of you business' needs and objectives and a good grasp of the basic requirements of a good affiliate software, to help you with your decision. Here are some basic must-have's of a good affiliate marketing software: An interface that is accessible by you and your affiliates At the most basic level, you need a solution that is going to let you manage your affiliates, campaigns, and referral rates – and your affiliates need a place to go where they can monitor their own performance, have access to creatives, and seek assistance if needed. Integrations with the tools you use It's important that the affiliate platform you use integrates seamlessly with any platforms or tools that you use in order for you to manage your program effectively and keep the process user-friendly for your affiliates. Reports and tracking Data is integral to figure out what's working and what's not; therefore, this should be a priority when choosing an affiliate platform. Data should include key performance indicators (or KPIs) like conversion rate, reversal rate, click-through rate, cost per click, lead, sale, incremental sales, revenue, number of sales actions, active affiliate rate, return on ad spend, average order value, and traffic growth. Customizable It's important that the platform you choose makes it easy to add, edit, and manage any creatives you want to use. Quality support Does the platform you're assessing have a proven track record of providing effective support to paid customers? This can make a huge difference down the line if you run into any issues that you can't solve on your own. As with most software sold online, money-back guarantees are especially important because they remove any financial risk you assume when purchasing the product. Here are some of the best affiliate marketing software for small to medium business:

Although yes, it is cheaper to build your own in-house affiliate marketing program that it is to tap into an existing network of affiliates, since a typical affiliate network would usually charge about 30% of your total online revenue, building it comes with about 6 basic steps. 1. Set goals for your program Just like all things in the world of marketing, it is important to start your game plan by determining your affiliate program's goals and objectives. This clarity allows you to select the right affiliates and define your commission. 2. Setting up a strategy based on your goals and objectives Once your program objectives are defined, you need to set up the strategy that will help to reach them. This strategy may be apportioned into four parts: terms and conditions, setting Pay per Click (PPC) rules, approach to certifying sales, and recruiting the right affiliates. 3. Decide on the right affiliate commission First, decide whether you'll pay a set amount for each sale, or a percentage of each sale affiliates make. 4. Recruiting the right affiliates There are two ways you can use to help you monitor your affiliate's performance that will let you enroll affiliates, set up the links, and monitor their progress: You can use either an existing affiliate network or affiliate program software. 5. Train your affiliate team After you've recruited affiliates, brief them on your program's terms and conditions, and have them sign an agreement to abide by these rules. 6. Keep track of how your affiliate program is doing After you've started your affiliate program, you'll need to regularly track its success through your affiliate program software or the affiliate network you've signed up for. Learn more about building your own affiliate program here:

An affiliate program is a digital marketing strategy where your business recruits partners, known as affiliates, to place links to your business on their website, blog, or social media page. It is a powerful marketing strategy to drive sales and generate significant online revenue by which a company taps into a network of affiliates to promote their products on their site. You then pay these affiliates a commission every time someone makes a purchase or visits your site via their affiliate link. By partnering with affiliates, which mostly consists of influencers, bloggers, paid search focused microsites, email lists and large media websites to help you promote your business, you will significantly expand your customer reach, provide leverage to your marketing campaigns and eventually boost sales. There are two ways to have an affiliate program: One is through an already existing affiliate network and the other is by using your in-house tracking solution, or by using a affiliate marketing software. Here are some blogs to walk you through a better understanding of affiliate marketing:

Affiliate marketing is becoming more and more popular nowadays, what are the best affiliate marketing software for small to medium businesses?

I have read that it costs cheaper to build your own in-house affiliate marketing program that it is to tap into an existing network of affiliates. What are the steps in creating an in-house affiliate marketing program?

I'm looking into affiliate marketing softwares to help me market and promote my business. There are so many in the market and I am having trouble picking which one best suits my business. Can someone give me some pointers/ features I should look out for when selecting an affiliate marketing software?

1

The concept of online money transfer is sending and receiving of money instantaneously by transferring data that represents a cash amount. Typically, the sending and receiving parties would only require a cell phone number and email address. An online money transfer platform then executes the transaction at a small fee from a secure web-based platform. When the transaction is completed, you get a notification from the service provider. Not only do money transferring platforms help companies save time and resources, but it also helps your customers purchase your products without the hassle of excessive costs and additional efforts that usually transpire in the traditional physical transactions or payments via bank to bank. Advantages: Hassle-free sending of salary to your employees Instant Payments Quick and easy set up Ideal for global merchants Builds more trust in customers Great for subscription-based services Credit card purchases Puts you in a competitive edge Makes you thrive on impulse buyers More sales with last-minute offers For our picks on the most reliable online money transfer providers, click here to see our blog:

Its key function is automations of several business management points that would usually consume so much time, effort and resources when done manually. These automations include warehouse and inventory management, order picking and processing, and shipping and tracking. This system boosts efficiency, accuracy and reduces error from tedious, time-intensive tasks. You should consider getting an order fulfillment service if you want to save yourself the trouble of late shifts for packing and shipping products, orders going to the wrong address, and other unwanted circumstances of the likes. Check out some articles I wrote about order fulfillment services: Fulfilling your business needs with fulfillment services Best order fulfillment software for small to medium businesses Best fulfillment service providers for small to medium businesses

Do not get an order fulfillment service when: Your business has limited cash flow If you don't have the funds available, you may need to do the packaging and shipping yourself. Your business is just too highly specialized There are chances that you won't find a company that does exactly what you want. Most especially if your business has highly specialized and specific needs. Your business deals with a limited daily order volume Businesses with a limited daily order volume should stick with managing things on their own or with a few employees, to avoid losses. Check out some articles I wrote about order fulfillment services: Fulfilling your business needs with fulfillment services Best order fulfillment software for small to medium businesses Best fulfillment service providers for small to medium businesses

A fulfillment service is a third- party warehouse or software tool that prepares and ships orders for businesses that sell products and goods. It takes care of the process of storing products, packing orders and shipping goods to customers. Essentially, it involves everything operational and logistical that occurs behind the scenes from the time a customer places an order until they receive it. By outsourcing a fulfillment service company or using the aid of order fulfillment software, you are saved from the trouble of hiring more staff and expanding your in-house capabilities. Therefore, this is a great business solution for logistical challenges faced by your growing business. How it works when you outsource a fulfillment company: Your business inventory is delivered to the fulfillment company The fulfillment company receive, sorts, and stores the stock Customers place their orders to your company The customers' orders are sent to the order fulfillment company The orders are picked from the inventory, packed, properly labeled and shipped to your customers Check out some articles I wrote about order fulfillment services: Fulfilling your business needs with fulfillment services Best order fulfillment software for small to medium businesses Best fulfillment service providers for small to medium businesses

Here are some ways to generate customer feedback: 1) Post a link to a survey on social media. Collect feedback by meeting your customers where they are: on social media. Simply post the survey link in a blog post, in Facebook status updates, as a Tweet or Instagram post—any method of sharing on any social media platform will increase the survey's visibility and ensure more people will take it. 2) Run social media contests. Contests get people's attention, and one option is to have followers fill out a survey to enter the contest. Or send the survey after they've entered the contest. 3) Use Instagram Stories to collect feedback. The Stories feature is a great way to collect feedback on one of the most popular apps in the world. Pose questions within the app or conduct a poll. 4) Have a structured process for getting feedback from your customers. You need to get customers to tell you about the small things. The easiest way for them to do so is right when they experience it, when they're on your website or app. How do you capture their ideas and issues? Perhaps set up a feedback box in your store premises. 5) Monitor social media channels. Engage with your audience, send direct messages, and respond to comments to see how people really feel about your company. 6) Offer a reward in return for feedback. You can encourage feedback from every customer by offering incentives in exchange for their input. These incentives can be free shipping, discounts on future purchases, samples, or gift cards. 7) Request feedback on the order confirmation page. Just after a customer has placed an order is the perfect time to get feedback on the customer's shopping experience. Create an online community. Creating a forum or community on your site or a social network is easy to implement and can generate a lot of feedback. It does require continuous monitoring and a moderator. 9) Request feedback when a cart is abandoned. Install a popup with a small text box asking the customer why they did not proceed to checkout. 10) Send out email surveys to new customers.

POP, or point of purchase, refers to the physical location or place where consumers decide whether or not to buy a product. On the other hand, POS or point of sale, refers to the specific area where the exchange of goods takes place or where the payment takes place. For example, the point of purchase for a loaf of bread is a grocery store, while the point of sale is the check-out aisle at the cash register.

Black Friday have a dark history as opposed to the positive connotation it carries today with the big sales, deals and promos. In the 1950's, Philadelphia police used this term to describe the chaos that happened the day after Thanksgiving. On this day, hordes of shoppers and tourists flocked to the city to prepare for the Army-Navy football game. The cops would not be able to take the day off and would have to work extra long shifts to deal with the crowd and traffic. Shoplifters on the other hand, would take advantage of the chaos and add up to the police's head ache. Merchants and boosters tried to change the term to Red Friday to remove the negative connotation, but failed. However, retailers found a way to reinvent the meaning and turn it into something that reflected positivity on them and their customers.

For an entrepreneur who would to use the online platform for their business, there are three most popular avenues to utilize to operate and manage your shop online: Online marketplaces- an online platform that allows third-party sellers to operate, market and sell their products on their website. Sellers of different products, brands and categories gather here to run, promote and sell while only paying a minimal fee for operations on the platform, making this an exciting carnival for both sellers and buyers. Setting up your shop in a marketplace will just take you a day or less. In this platform, as everything remains ready on the site, all you have to do as the seller is register, list, and sell without spending much time and breaking the bank. With an online marketplace, you do not have all of the extra costs in order to run a website, but you also do not have complete control over your online shop platform. Here, you cannot customize modules or tailor forms specifically for your business. Attracting traffic and appealing to a bigger number of audience to your shop in an online marketplace is a walk in the park only because of the site's wide array of choices when it comes to shops, products, services offered in different categories. If you have opened an online shop on a marketplace, the site itself has your back in terms of your marketing efforts by attracting, supporting and engaging leads on the site. When it comes to competition, it is no doubt that online marketplaces have a more aggressive business environment given the fact that your online shop will be just one among hundreds of other shops on the platform, most probably selling if not similar, the same products and services like yours. As discussed above, most marketplaces charge merchants for a commission or referral fee, usually ranging between 5-15%. There are some that charge a minimal fee for the listing and some that charge for membership to the site. They may usually vary from low to no-cost at all upon set up, depending on the marketplace of your choice. E-commerce websites- e-commerce websites are either a single brand or multi-brand store where a particular brand promotes and sells its own products on its website. Unlike the online marketplace, the inventory is owned, and operations are run by only the website owner. In addition, the website owner also charges their customers and accounts for the taxes. To summarize, an e-commerce website is also referred to as the single-vendor website, where only one store owner operates for selling goods. You set up the entire site yourself. Complete control over your preferred layout, graphics, images, videos, coding, and content. Challenge in attracting traffic since owners have to run their own promotions and ads. Limited and specific target audience and brand customers. No competition once the target audience enters the site. Require a bigger initial investment to create the site and more money to maintain it. Seller, who is also the owner of the site, pays for hosting/maintaining the site online. Read full article here: Social media pages- Social media marketing is a powerful way for businesses of all to reach a wide range of prospects and customers. A lot of customers nowadays learn about and interact with brands through social media, and it is greatly advisable nowadays to communicate and promote directly with your audience through social platforms like Facebook, Twitter, Instagram, and Pinterest. Great marketing on social media can bring remarkable success to businesses, creating loyal brand advocates and even driving leads on SEOs and sales.

User-generated content or (UGC) is a powerful marketing strategy because in the online platform, it is proven that customers listen to what other customers or users have to say about their product experience before making a purchase.In its simplest form, UGC is a tactic where you ask customers to make the marketing content for you. You may do this for your business by providing rules for submitting content, and it typically has something to do with the brand. For instance, a business may ask customers to submit items like videos, pictures, reviews, or testimonials. It differs from typical marketing techniques because no one from the company creates the content. It's up to the customer to decide on what's written or submitted. Here are types of UGC: Blog comments Facebook comments or posts Reviews User generated videos User generated blog posts Forums Podcasts Here are some benefits of UGC: Higher Brand Engagement: Everyone wants more likes, but setting engagement as a goal is smart during UGC campaigns. Influencers tend to spark conversation with their content. Seeing more comments, likes and mentions toward your channels shows signs of success. But you need the right social media analytics tools to work this! Increased Conversion Rates: Need to reassure consumers' purchasing decisions? If you're in even a slightly competitive industry–people will do their research. Make it your priority to increase conversions with reviews, unboxing showcases and social media takeovers for your campaign. Building Brand Trust: Another common goal is simply getting folks to trust you. Whether you've had some bad press or you're starting fresh, building brand awareness through trust is a great goal. Try to track keywords or phrases you know are associated with your brand to build credibility. Then track and measure to see if people are giving more positive feedback on social or even on reviews. Educating More Users: Start by tracking common questions and concerns about your business on social media. Save Time on Content Creation: If your team is in need of more social content, UGC can help save a lot of time. By aggregating hashtags, comments and photos, you save time in the creation process.

1

UGC is a popular marketing strategy used by retail businesses to spread the word or promote/ market their shops. What are the best ways to start it?

1

Now that more and more retail businesses are going online to cope up with the New Normal, what are the best online platforms to use for my retail shop?

There are several ways to keep your customers loyal and strengthen that relationship to inspire consistent and recurring engagements with your brand. 1. Be generous to your customers. Oftentimes loyalty programs are seen as marketing schemes that trick customers into spending more. To stand out, design a loyalty program that is truly generous. Make a program with perks and offers so good that it would not make sense to not become a member! 2. Show your gratitude to your customers. Express your love and appreciation for their loyalty through handwritten notes or SMS or email messaging. You may even add thank you notes in your product deliveries, purchase confirmation emails, or newsletters. Some companies even go as far as sending special cards around the holidays or on their loyal client's birthdays. 3. For a more minimalist approach, just scratch the program and build loyalty by providing customers with awesome benefits related to your business every time they make a purchase. This style is popular in the coffee shop businesses where they design special offers like giving a customer a free drink every time they purchase two or more of a selected product. 4. Lastly, nothing makes an avid customer or client feel more involved with your business than being part of a wholesome community with their peers. They're just so many platforms online to manage a community. You can utilize social media, customer review sites, Quora or online forums to encourage positive customer-to-customer interactions. To see a full list of other types of loyalty programs you can use for your business, check out my article:

Any retail needs to have a pull of regular customers.